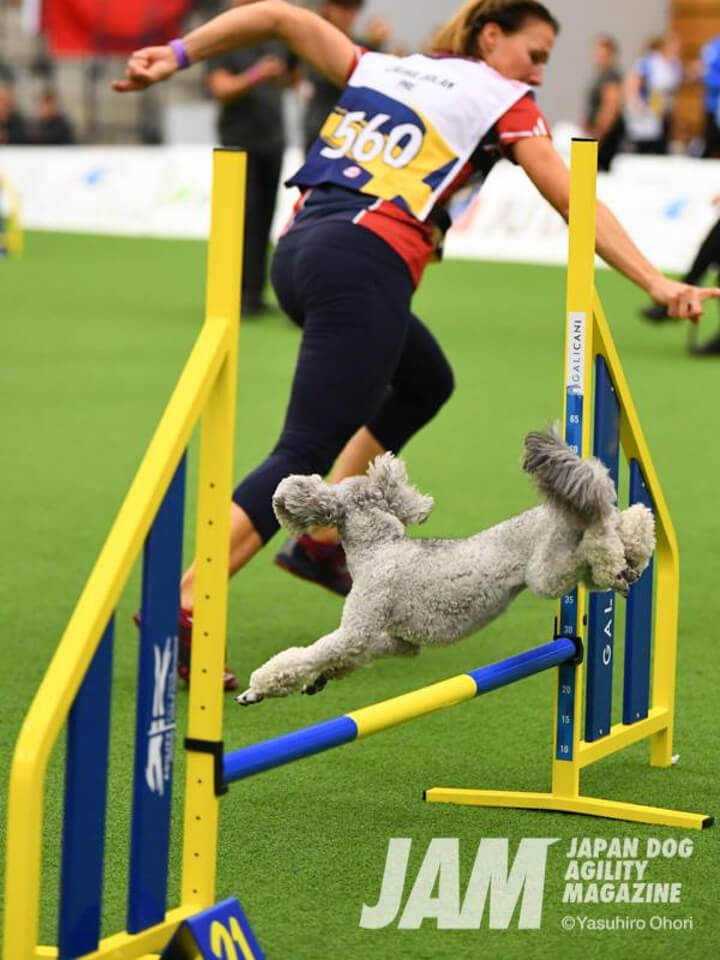 Laura has been involved in agility since 1995. Over the years, she's had the privilege to be taught by 6 of the best dogs.  Her first partner was a Shetland Sheepdog Willie, who began agility training at the age of 7. He was a patient and honest partner who gave Laura the confidence to start her down the competitive agility road.
In 1998, Remi (MACH, ADCH Bare Cove Reminiscent) came into Laura's life.  She brought Laura to the next level of agility training and competition. The found success at both the national and international level. Remi & Laura represented the USA on the medium dog team at the 2005 FCI World Agility Championship in Valladolid, Spain.
Dashy (2004-2019) a border collie was Laura's next agility partner.  He was a big, long strides boy who loved to run.  He holds a special place in her heart. He was the best family dog and is missed by the entire family. Dash taught her that every dog learns at their pace and in their own way. A great trainer modifies their training to suit the dog so they can find their inner super star.
RacerX – NAC MACH2 Bare Cove Tri to Keep Up (2009-2019) a shetland sheepdog who loved agility and gave 100% all the time. Race and Laura accomplished so much in his short 6 year career.
2011 Cynosport 12" Performance Grand Prix & Speed Jumping Champion

2012 AKC 12" National Champion, Small dog World Team Member (team jumping 3rd place)

2013 AKC European Open Small dog team (small dog individual finalist)

2014 Cynosport 14" Steeplechase and Biathlon Champion

2015 AKC USA small dog World Team Member (winning all 4 rounds at tryouts)
Unfortunately Race's career ended too early due to elbow dysplasia. He was the best teammate and is missed everyday.
Pre – MACH Safranne's Run Free is Laura's first miniature poodle. Pre is an amazing little dog. You know when she is running agility because you can hear her:). When first training Pre it became clear she needed a different approach to find her inner superstar. It seems to have worked because at 4 years old Pre has accomplished great things!
2018 Westminster 12" Champion
2018 USA AKC EO small dog team member -team finalist & Individual finalist 10th place
2018 USA AKC AWC small dog team member competing in Sweden
2019 USA AKC EO small dog team member – Individual finalist
2019 UKI's US Open 12" National Champion,  12" Master Series Champion and 12" Games Reserve Champion
Last but not least is baby dog Coos – Absolute Silver Hometown Hero. He's 8 months old and they are having a great time learning, training and socializing. Stay tuned!
Laura's philosophy on agility training emphasizing bringing out the best in every dog. Solving the puzzle to find their inner superstar and enjoy every moment with them. She also will push each handler to give your dog as much energy as you ask of them. Lastly, you and your dogs are athletes prepare them for the job and you too!