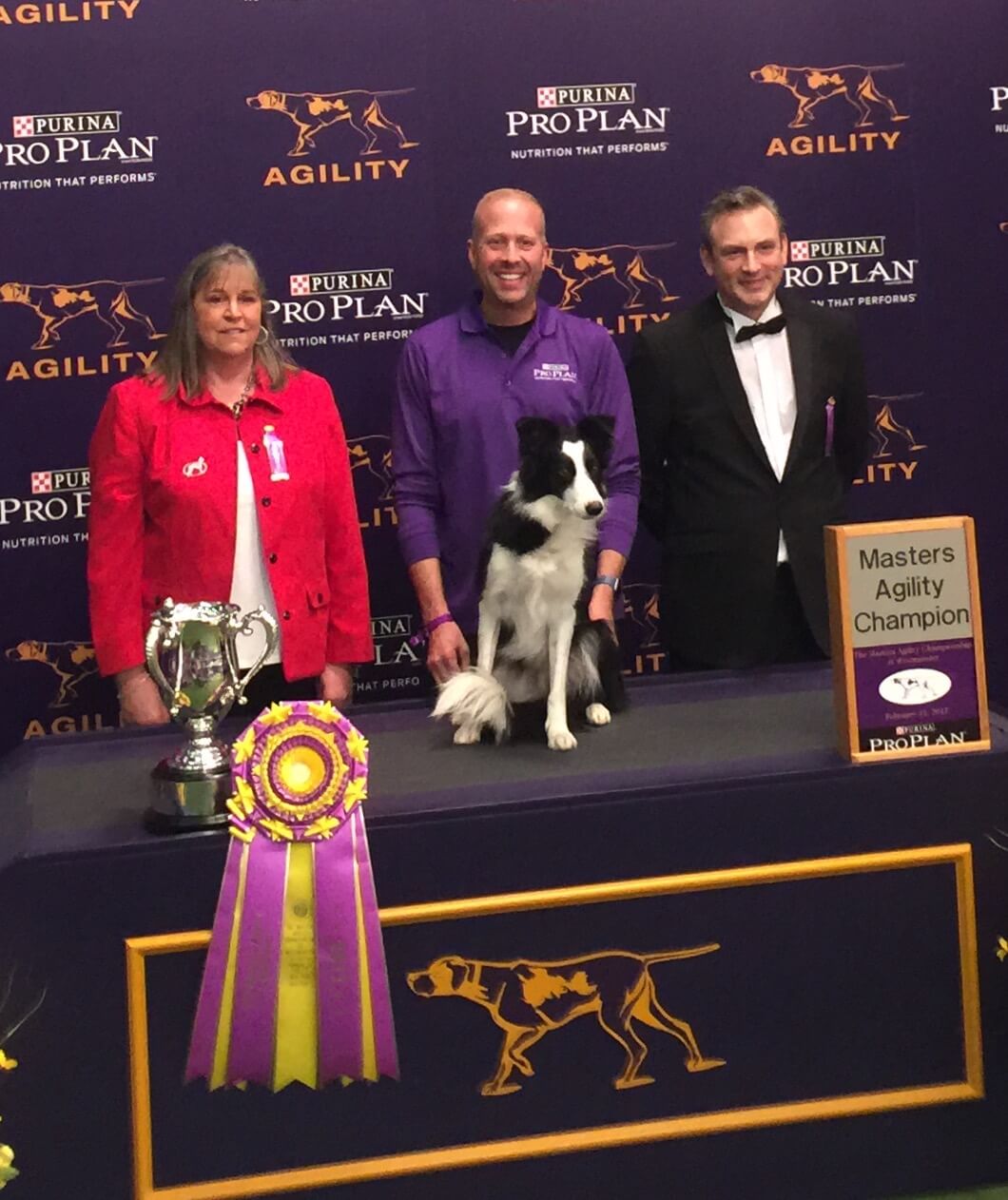 The greater the obstacle, the more glory in overcoming it.
~ Moliere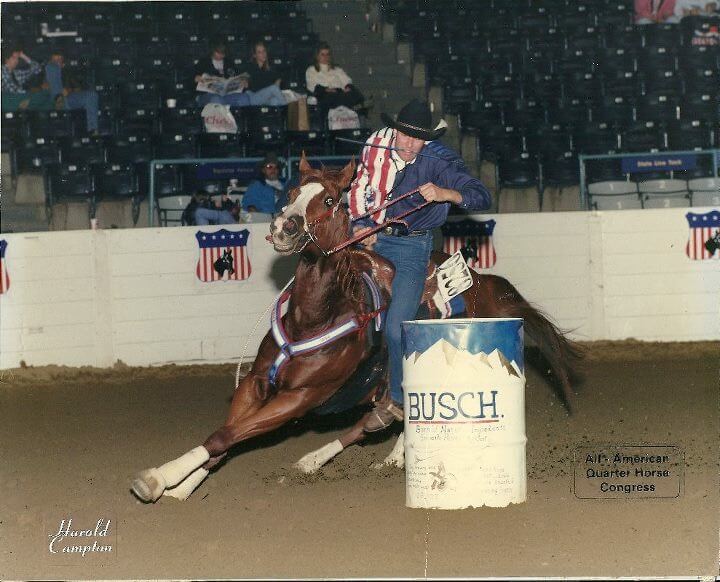 John Nys, President/Owner/Instructor
John has been involved in animal training for over 25 years. He started his devotion to training horses at an early age.  John has won multiple National Championships with his horses and was the Massachusetts National Barrel Horse Rodeo Champion in 2002.
On to Agility…

John has been competing on the local, national and international dog agility stage for over 15 years. During this time he has become one of the most respected competitors and instructors in agility. He is well known for his positive motivation and mental management/coaching with his students and his canine companions. Size doesn't matter when competing in dog agility, as John has competed successfully with multiple canine partners in the small, medium and large dog divisions resulting in John realizing his dreams and achievements at all height levels. John and his "teammates" have earned  30 Master Agility Champion Titles. He is a 10 time International World Team Member with 4 different canine partners. John has represented the US 6 times as an AKC World Team member at the FCI World Championships (Rush and Boss), 3 times at the European Open Championships (Rush, Trick and Boss) and on the 2015 World Agility Open US Team with Trick and Rush. In 2010 John and Rush took hone the FCI Silver Medal in Individual Agility, FCI Silver Medal in the Individual Overall Combined, and the FCI Silver Medal in Team Jumping. In 2014 John and Rush took home the FCI Silver Medal in Team Agility and the FCI Gold Medal in Team Overall Combined events. In 2015 John and Rush took home Silver in the WAO Team Event. John and Rush are one of  the most decorated world agility teams with 5 Silver Medals and 1 Gold Medal in the individual agility, jumping  and team events.
John has been a consistent finalist at the AKC National Agility Championships and USDAA World Cynosport Grand Prix/Steeple Chase Championships on over a dozen occasions, placing in the top 3 on over 9 occasions and winning the USDAA World Cynosport Grand Prix Championships in 2010. John has also won numerous USDAA Regional Championships and ISC High Combined Titles with multiple canine partners.
John's accomplishments have been earned and realized through the dedication and training of all his canine partners, for which none of this would have been possible without them:
Casey, Blink, Rush, Trick, Boss, Shya and now introducing, Jovi
Click the tabs below to view John's US and International accomplishments:
AKC National Agility Championship 2021, Finalist (Boss) 
AKC National Agility Championship 2018, Challenger Round (Boss)
AKC National Agility Championship 2017, Finalist (Trick)
AKC National Agility Championship 2017, Finalist (Boss) 
AKC National Agility Championship 2014, 3rd place (Trick)
AKC National Agility Championship 2013, 2nd place (Rush)
AKC National Agility Championship 2012, 2nd place (Rush)
AKC National Agility Championship 2011, 3rd place (Rush)
AKC National Agility Championship 2010, 2nd place (Rush)
AKC National Agility Championship 2009, 6th place (Blink)
AKC National Agility Championship 2008, 3rd place (Blink)
AKC National Agility Championship 2006, Finalist (Blink)
AKC National Agility Championship 2004, Finalist (Casey)
AKC National Agility Championship 2003, Finalist (Casey)
AKC/FCI World Team Member 2019 (Boss)
AKC/FCI World Team Member 2018 (Boss)
AKC/FCI World Team Member 2015 (Rush)
AKC/FCI World Team Member 2014 (Rush)
AKC/FCI World Team Member 2013 (Rush)
AKC/FCI World Team Member 2012 (Rush)
AKC/FCI World Team Member 2011 (Blink & Rush)
AKC/FCI World Team Member 2010 (Rush)
FCI World Championships, Team Jumping, Silver Medalist 2019 (Boss)
FCI World Championships, Team Medium Dog Overall Gold Team Medalist 2014 (Rush)
FCI World Championships, Team Medium Dog Agility 2014, Silver Medalist (Rush)
FCI World Championships, Team Medium Dog Agility 2010, 8th place (Rush)
FCI World Championships, Individual Medium Dog Jumping 2010, 5th place (Rush)
FCI World Championships, Medium Team Jumping 2010, 4th place (Rush)
FCI World Championships, Team Medium Jumping 2010, Silver Medalist (Rush)
FCI World Championships, Individual Overall Combined Silver Medalist 2010 (Rush)
FCI World Championships, Individual Silver Medalist, Agility 2010 (Rush)
European Open 2019 (Won spot)—Team EO Finalist (Boss)
European Open 2018 (Won spot)—Individual and Team EO Finalist (Boss)
European Open 2018 (Won spot)—Large dog team (Trick)
European Open 2017 (Won spot)—Medium dog team (Boss)
European Open 2014 (Won spot)—Trick large dog team. (Trick)
European Open 2014 (Won spot)—Rush medium dog team (Rush)
European Open Team Member 2013 (Won spot)—Medium Team Finalist and Individual Finalist (Rush)
World Agility Open—Silver Medalist Team 2015 (Rush)
World Agility Open—USA Team Member 2015 (Rush)
World Agility Open—USA Team Member 2015 (Trick)
Westminster Masters of Agility—16" Master Agility Champion 2021 (Boss)
Westminster Masters of Agility—Overall 2nd Place 2019 (Boss)
Westminster Masters of Agility—Finalist 2018 (Boss)
Westminster Masters of Agility—Grand Champion 2017 (Trick)
Westminster Masters of Agility—Overall 1st Place 2017 (Trick)
Westminster Masters of Agility—Finalist 2017 (Boss)
Westminster Masters of Agility—Standard First Place 2016 (Trick)
Westminster Masters of Agility—Overall 2nd Place 2015 (Trick)
USDAA National / World Agility Championships—2017 Grand Prix Finalist (Trick)
USDAA National / World Agility Championships—2017 Grand Prix Champion (Boss)
USDAA New England Regional—2016 Steeple Chase Champion (Boss)
USDAA New England Regional—2016 Grand Prix Champion (Boss)
USDAA National/ World Agility Championships—2013 Grand Prix Finalist (Rush)
USDAA National/ World Agility Championships—2013 5th Place Steeple Chase (Rush)
USDAA National/ World Agility Championships—2013 3rd Place Steeple Chase (Trick)
USDAA Eastern Regional 2nd place finalist 2013 Grand Prix and Steeple Chase (Rush)
USDAA National / World Championships 2010—Steeple Chase, 3rd place (Rush)
USDAA National / World Agility Champion Grand Prix 2010, 1st place (Rush)
USDAA Eastern Regional Champion 2010—Grand Prix (Rush)
USDAA National / World Championships 2010—PJP 4th Place (Blink)
USDAA National / World Championships 2010—Per. Grand Prix finalist (Casey)
USDAA National / World Championships 2009—PJP finalist (Blink)
American Kennel Club - Nationals
AKC National Agility Championship 2021, Finalist (Boss)
AKC National Agility Championship 2018, Challenger Round (Boss)
AKC National Agility Championship 2017, Finalist (Trick)
AKC National Agility Championship 2017, Finalist (Boss)
AKC National Agility Championship 2014, 3rd place (Trick)
AKC National Agility Championship 2013, 2nd place (Rush)
AKC National Agility Championship 2012, 2nd place (Rush)
AKC National Agility Championship 2011, 3rd place (Rush)
AKC National Agility Championship 2010, 2nd place (Rush)
AKC National Agility Championship 2009, 6th place (Blink)
AKC National Agility Championship 2008, 3rd place (Blink)
AKC National Agility Championship 2006, Finalist (Blink)
AKC National Agility Championship 2004, Finalist (Casey)
AKC National Agility Championship 2003, Finalist (Casey)
AKC World Team Member - FCI - Agility World Championship
AKC/FCI World Team Member 2019 (Boss)
AKC/FCI World Team Member 2018 (Boss)
AKC/FCI World Team Member 2015 (Rush)
AKC/FCI World Team Member 2014 (Rush)
AKC/FCI World Team Member 2013 (Rush)
AKC/FCI World Team Member 2012 (Rush)
AKC/FCI World Team Member 2011 (Rush)
AKC/FCI World Team Member 2010 (Blink & Rush)
AKC World Team Member - FCI - World Medals
FCI World Championships, Team Jumping, Silver Medalist 2019 (Boss)
FCI World Championships, Team Medium Dog Overall Gold Team Medalist 2014 (Rush)
FCI World Championships, Team Medium Dog Agility 2014, Silver Medalist (Rush)
FCI World Championships, Team Medium Dog Agility 2010, 8th place (Rush)
FCI World Championships, Individual Medium Dog Jumping 2010, 5th place (Rush)
FCI World Championships, Medium Team Jumping 2010, 4th place (Rush)
FCI World Championships, Team Medium Jumping 2010, Silver Medalist (Rush)
FCI World Championships, Individual Overall Combined Silver Medalist 2010 (Rush)
FCI World Championships, Individual Silver Medalist, Agility 2010 (Rush)
European Open
European Open 2019 (Won spot)—Team EO Finalist (Boss)
European Open 2018 (Won spot)—Individual and Team EO Finalist (Boss)
European Open 2018 (Won spot)—Large dog team (Trick)
European Open 2017 (Won spot)—Medium dog team (Boss)
European Open 2014 (Won spot)—Trick large dog team. (Trick)
European Open 2014 (Won spot)—Rush medium dog team (Rush)
European Open Team Member 2013 (Won spot)—Medium Team Finalist and Individual Finalist (Rush)
World Agility Open - UKI
World Agility Open—Silver Medalist Team 2015 (Rush)
World Agility Open—USA Team Member 2015 (Rush)
World Agility Open—USA Team Member 2015 (Trick)
Westminster Kennel Club
Westminster Masters Agility—16″ Master Agility Champion 2021 (Boss)
Westminster Masters of Agility—Overall 2nd Place 2019 (Boss)
Westminster Masters of Agility—Finalist 2018 (Boss)
Westminster Masters of Agility—Grand Champion 2017 (Trick)
Westminster Masters of Agility—Overall 1st Place 2017 (Trick)
Westminster Masters of Agility—Finalist 2017 (Boss)
Westminster Masters of Agility—Standard First Place 2016 (Trick)
Westminster Masters of Agility—Overall 2nd Place 2015 (Trick)
United States Dog Agility Association
USDAA National / World Agility Championships—2017 Grand Prix Finalist (Trick)
USDAA National / World Agility Championships—2017 Grand Prix Champion (Boss)
USDAA New England Regional—2016 Steeple Chase Champion (Boss)
USDAA New England Regional—2016 Grand Prix Champion (Boss)
USDAA National/ World Agility Championships—2013 Grand Prix Finalist (Rush)
USDAA National/ World Agility Championships—2013 5th Place Steeple Chase (Rush)
USDAA National/ World Agility Championships—2013 3rd Place Steeple Chase (Trick)
USDAA Eastern Regional 2nd place finalist 2013 Grand Prix and Steeple Chase (Rush)
USDAA National / World Championships 2010—Steeple Chase, 3rd place (Rush)
USDAA National / World Agility Champion Grand Prix 2010, 1st place (Rush)
USDAA Eastern Regional Champion 2010—Grand Prix (Rush)
USDAA National / World Championships 2010—PJP 4th Place (Blink)
USDAA National / World Championships 2010—Per. Grand Prix finalist (Casey)
USDAA National / World Championships 2009—PJP finalist (Blink)