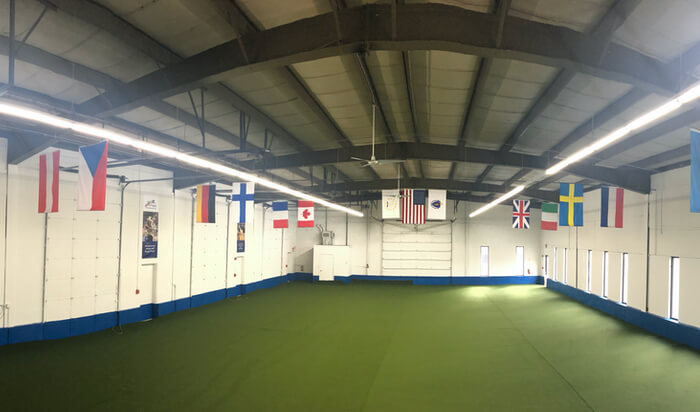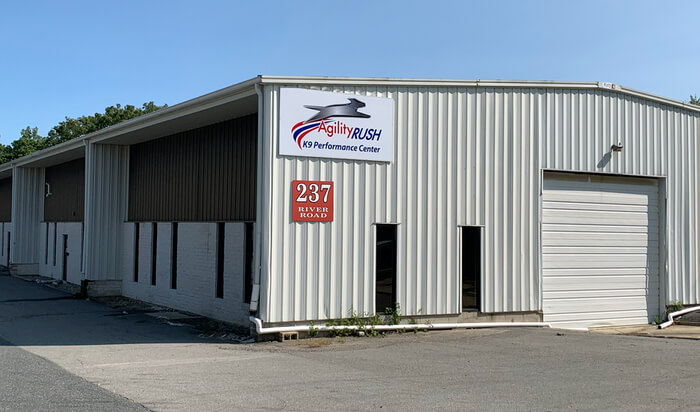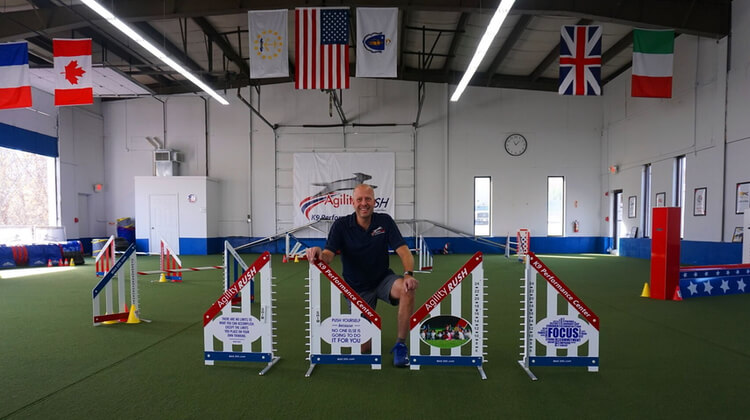 Never underestimate the power of your dreams
~ Zig Ziglar
Agility Rush K9 Performance Center's new facility features 10,000 square feet of space for all dog training needs. The facility has 5 10 x 16 doors/fully heated and ventilated for comfort with 2 main training areas to allow multiple classes in 2 separate rooms.
Area 1 – Main Arena (Rush Arena, Ring 1) – 60 x 100 – Grass Tex/True Turf
Area 2 – Second Arena (Like A Boss Arena, Ring 2) – 50 x 60 – Rubber Matting
Area 3 – Office Space
Contact the facility for private lessons, classes or ring rentals today! 
Physical Address
237 River Road
Uxbridge, MA 01569
Facility
The entrance is located at the following address. Our facility is last building in the parking lot entrance.